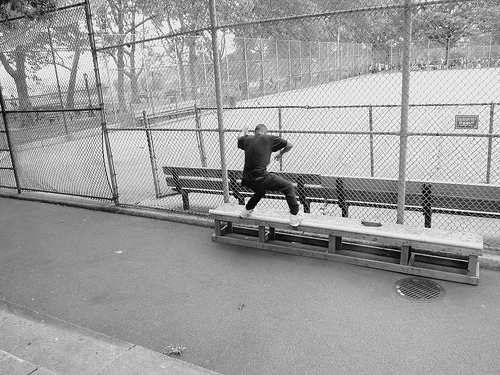 Brooklyn Reading Works at the Old Stone House in Park Slope PRESENTS "Coming to America" on June 16 at 8PM. This exciting reading curated by novelist Martha Southgate brings together three new and acclaimed authors, Teju Cole, Tiphanie Yanique, and Victoria Brown, who came to America from Nigeria, the Virgin Islands and Trinidad respectively. There should be an interesting Q&A after the readings.
When: June 16 at 8PM
Where: The Old Stone House in Park Slope on 3rd Street between 5th and 4th Avenues. Note: due to construction in park enter from west side of the house.
What else: $5 suggested donation includes wine and refreshments.
About Teju Cole:
"An indelible novel. Does precisely what literature should do: it brings together thoughts and beliefs, and blurs borders…A compassionate and masterly work."
"Beautiful, subtle, and finally, original…What moves the prose forward is the prose—the desire to write, to defeat solitude by writing. Cole has made his novel as close to a diary as a novel can get, with room for reflection, autobiography, stasis, and repetition. This is extremely difficult, and many accomplished novelists would botch it, since a sure hand is needed to make the writer's careful stitching look like a thread merely being followed for its own sake. Mysteriously, wonderfully, Cole does not botch it."
About Tiphanie Yanique:
"The effects of colonialism throb in Yanique's vivid debut collection. . . Yanique penetrates the perils and pleasures of lives lived outside resort walls."
—Publisher's Weekly
About Victoria Brown:
'Nanny lit' may have turned heads years ago in the publishing world, but there's a new voice – and a new book – getting people excited about the genre. Trinidadian immigrant Victoria Brown worked as a nanny on the Upper East Side, and she talks with us about her new book, Minding Ben, as well as her own path to motherhood. -The Takeaway
Teju Cole is the author of Open City (just out from Random House). He was born to Nigerian parents and grew up in Lagos. He writes: "My mother taught French. My father was a business executive who exported chocolate. The first book I read (I was six) was an abridgment of Tom Sawyer. At fifteen I published cartoons regularly in Prime People, Nigeria's version of Vanity Fair. Two years later I moved to the United States. Since then, I've spent most of my time studying art history, except for an unhappy year in medical school. I currently live in Brooklyn." Teju is also a terrific photographer. He took the photo above. You can see more of his work here.
Tiphanie Yanique is the author of How to Escape from a Leper Colony. A fiction writer, poet and essayist, she is the winner of a Pushcart Prize, the Kore Press Fiction Prize, The Academy of American Poets Prize, a Fulbright Scholarship in writing and the Boston Review Fiction Prize. She is the winner of the 2010 Rona Jaffe Prize in Fiction.
Her fiction, poetry or essays can be found in the Best African American Fiction, Transition Magazine, American Short Fiction, The London Magazine, Prism International, Callaloo, and other journals and anthologies. She has had residencies with Bread Loaf, Callaloo, Squaw Valley and the Cropper Foundation for Caribbean Writers.
Tiphanie is a professor of Creative Writing and Caribbean Literature at Drew University. She is from the Virgin Islands and lives most of the year in Brooklyn, New York.
Victoria Brown was born in Trinidad and at sixteen came alone to New York, where she worked as a full-time nanny for several years. She majored in English at Vassar College before attending the University of Warwick in Coventry, England. Eventually, she returned to New York, where she taught English at LaGuardia Community College. She is now completing her MFA at Hunter College. Victoria lives in Brooklyn with her husband and two young children. She has a part-time babysitter in her employ.